This is a port of MegaZeux to the DS. Extract it to the root of your flash card so the files are in /games/megazeux. Apply the appropriate DLDI patch. Gameplay works for medium-sized worlds (~500KB). Larger worlds will run out of memory and crash.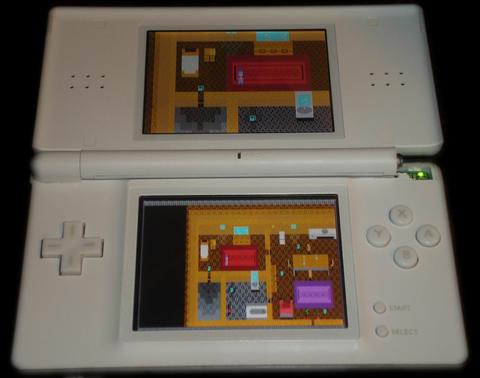 MegaZeux, or MZX, is a game creation system (GCS) based on Tim Sweeney/Epic Megagames' classic shareware game ZZT. MegaZeux was created in late 1994 by Gregory Janson, who formed his own company, Software Visions (now defunct). Like ZZT, MZX was originally released as shareware and the world editor portion of the program was included for free, allowing third parties to create their own worlds without even registering.
Thanks to www.nintendomax.com for the news.