This program aims to act like a wireless gamepad and has been coded by Cedric.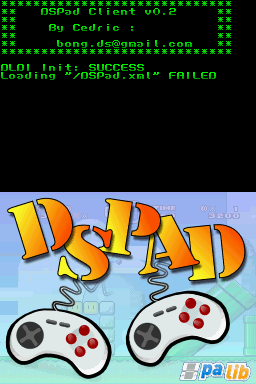 Version 0.2
Settings Gui, no need to edit xml file
Animated menus, just for fun (gartoon icons)
Automatic backlight shutdown after à choosen time
Touch screen work as an analog stick with one or more DSes at the same time
Turbo keys!
ds2key 0.6 compatibility mode (keys + touch screen)
Open Source!
[Server] : xml config too.
http://palib.info/forum/modules/newbb/viewtopic.php?viewmode=flat&type=&topic_id=2533&forum=28