ant512 comes up with a remake of "Earth Shaker", a "Boulder Dash" like game, originally released on ZX Spectrum in 1990.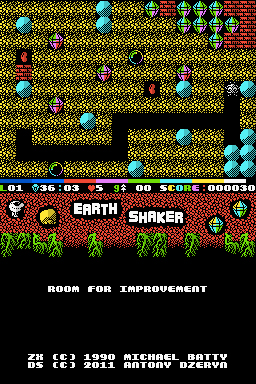 Changes:
– Load/save buttons work (but they will only load/save one map at the moment);
– Different ROM icon (but the background is transparent on my flash cart – grrrr…);
– Added cursor to map in level editor.
– Minor bugfixes.