ant512 comes up with a remake of "Earth Shaker", a "Boulder Dash" like game, originally released on ZX Spectrum in 1990. It's not yet complete, but looks very promising already and the first few levels are playable.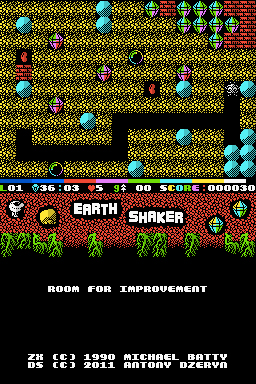 Changes:
– All levels complete;
– Added main menu on title screen;
– Added sound test menu;
– Added all sound effects;
– Added map screen;
– Miscellaneous bugfixes and tweaks.