FlashBack DS initial release by Alekmaul, based on REminiscence engine. Original datafiles are required.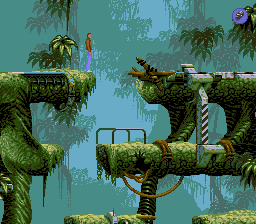 Changes:
* Fix save/load problem
* Invert A & X buttons, R instead of Y for inventory, Y to jump
* Add confirmation before switching back to menu
* Some speed improvments
* Fix brightness problem when an error occured
* Remove zlib include, useless for this version
* Remove assertion with flag NDEBUG
Thanks to http://www.nintendomax.com/viewtopic.php?t=13917&f=19 for the news.
http://www.portabledev.com/pages/ds/jeuxdev.-perso/flashback.php