Jayenkai has updated his puzzle platform game JNKPlat.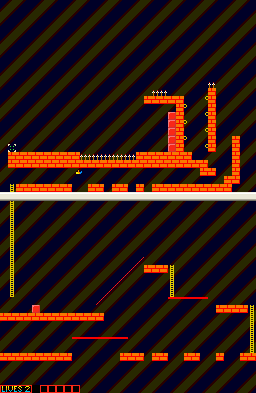 Release notes:
Contains the usual files, 3 dldi, 3 non-dldi.
If your cart Auto Patches, use the dldi one..!

The Game
Same game it's always been, but now it's got extra graphical styles! Wowie!
Tap the new button on the menu to flick through them.
Thanks to Sir Voe (from GBADev.org) for the new graphics.

The New Stuff
Not much, but a couple of freaky things, and a couple of cabbage tweaked old things!!
There's 2 new level packs, though!

The Levels
There's now 8 packs in there..
4 by me, 2 by Sir Voe, 1 by Another World, and 1 by Nyarla
That's.. a whole big load of levels!