Get shaved! But be careful, the blade is sharp!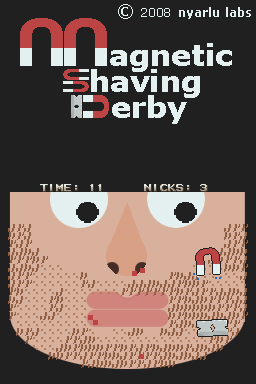 Changes:
– You can now hit Start to give up the current run.
– High score for current session is kept track of.
– Made title music sound slightly better on DS speakers.
– Beard regrowth score penalty is now on a sliding scale.