Mankind's oldest enemy, the decimal numbers 1 to 5 have launched another audacious attack and it's up to you to stop them. They have one weakness – they self destruct when they are combined to make the number ten. Select numbers with the stylus and make tens to save the world.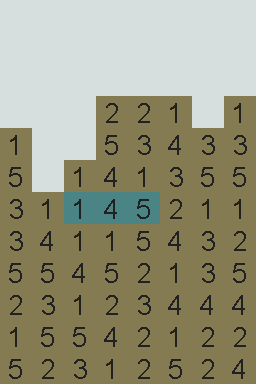 How to play:
– Numbers have to be on the same horizontal line and add up to 10.
– All hope is lost when the numbers break through the top of the screen.
Release notes:
This should now highlight the numbers as you select them with the stylus so it should be clearer to see what is happening.