MunchiToy is a physics application which lets you manipulate "Munchi" using the microphone. This program has been updated after almost 1.5 years!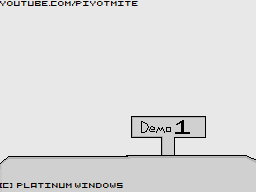 Changes:
– New Gravity functions to control 1 Munchi.
– Collisions fixed and properly working
– Microphone fixed from previous version (not tested)
– Added Collisions to Munchi
– Added 2 Munchi's instead of 1.
– Freeze feature.