My SPACE iNVADERS by BLL Productions & COMMsoft is a remake of Space Invaders for Nintendo DS created with DS Game Maker.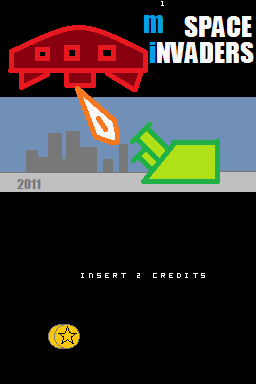 Release notes:
Biggest version yet! I added two new weapons, a separate highscore for Remix mode, fixed the music problem (thanks, aekara!), and more!
Thanks to http://nintendomax.com/viewtopic.php?t=14082&f=19 for the news.
http://dsgamemaker.com/dsgmforum/viewtopic.php?f=14&t=2280&start=20