NesDS by huiminghao is a Nintendo Entertainment System emulator for Nintendo DS.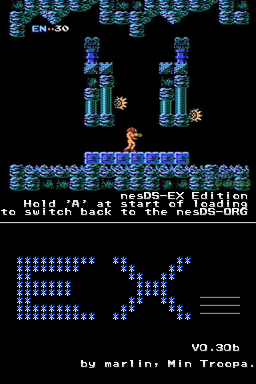 Changes:
* ROM patch database added, which can select a PAL/NTSC timing or fix the header of ROM.
* Nifi fixed.
* 'About' flicking fixed.
* Better flicker when PAL timing is enabled.
* dswifix (which is for Nifi) src is added.
Thanks to http://nintendomax.com/viewtopic.php?f=19&t=14118 for the news.