NesDS is a Nintendo Entertainment System emulator for Nintendo DS.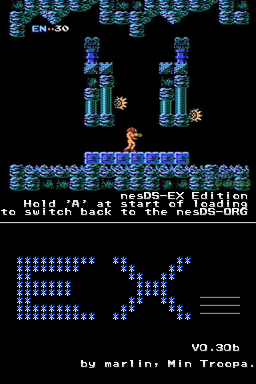 Changes:
* Mapper 240 added
* Fixed the tmpfile
* DPCM weakened, sounds better?
* A bug with ppustat fixed. e.g.'teenage mutant ninja turtles'
* A bug with palette fixed.
* Patch update. Battleloads (Europe) added.
* SRAM can be saved whatever a game supports.