Pocket Island DS by MJaoune is not (yet?) a game. There are little guys which you can annoy with your stylus and there are few options to change the weather.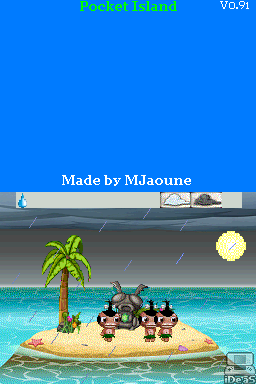 Changes:
-Added the full theme song.
-Added many sounds for pygmies.
-Fixed some touch glitches.
-Improved the tornado (You have got to have strong lungs though :)).
-Fixed some Graphical problems.
-Fixed some bugs and glitches that were detected recently.
-Some interface modifications.