The remake of "Ports Of Call" for the Nintendo DS is not dead, in fact there are some work in progress news, which were posted end of January 2008.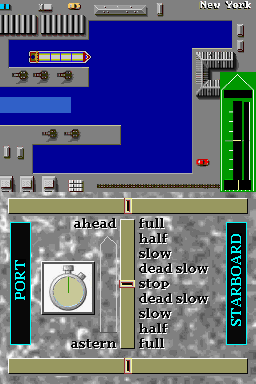 Quote:
Ahoy! Sailors!

A new update again.

Here's a screenshot of one of the 28 harbour in Ports of Call DS. This is the harbour of New York and the ship is ready to leave.

The ship is controled with the stylus just as everything else in the game. You have the manouver the ship out of the harbour without hitting anything and within the time limit.

Now i am working on the last few events in the game and after that i can add sounds to it.