PuzzleManiak is a port of the marvelous Simon Tatham's Portable Puzzle Collection on Nintendo DS. All 27 games are ported on NDS: Tents, Dominosa, Mines, Bridges, Light Up (aka Akari), Pattern (aka Picross), Net (aka Netwalk), Untangle (aka Planarity), Sudoku (aka Solo), Galaxies, Slitherlink (aka Loopy), Blackbox, Mastermind (aka Guess), Map, Filling, Solitaire (aka Pegs), Sixteen, Fifteen, Slant, Rectangles, Netslide, Samegame, Unequal, Flip, Inertia, Twiddle and Pyramid (adaptation of Cube).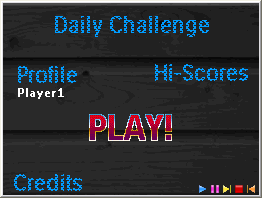 Release notes:
Everyday a beta version… you're lucky, aren't you?

Then the list of bugs fixed:

– German description of Pyramide was making the the top screen corrupted.
– Mp3 streaming was crashing when hi-scores were beaten, it should not occur anymore
– In Unequal and Sudoku, the keyboard didn't dislpay anymore the numbers 0 to 4, they are back again.

There is still a bug in Bridges when mp3 is playing.
As I can't fix it -for now- you should disable mp3 streaming to play Bridges.

Anything else?
OK OK, THE link to download it 😉

Comments are back, so go go go!