RetroRocket is a high paced action game inspired by classic gravity games like Thrust and TurboRaketti. It is a game designed for Nintendo DS and requires a homebrew compatible flash card. RetroRocket is free software (GPL).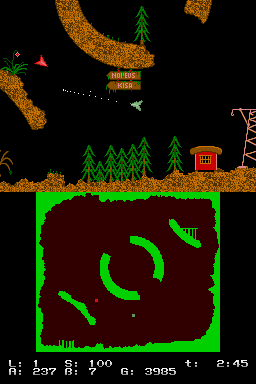 Changes:
– The game now supports up to 4 players in ad-hoc DS-2-DS (no accesspoint needed) multiplayer dogfight or real time strategy mode.
– Much improved network support, many bugfixes and other improvements.
Discussion: http://forum.gbadev.org/viewtopic.php?t=16171