Space Impakto DS by relminator is an old school space shooter for Nintendo DS.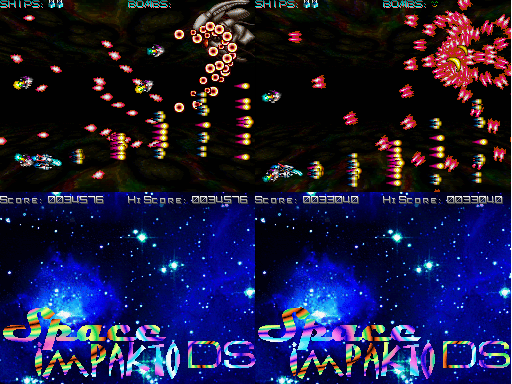 Changes:
Finally got it non beta!!!
Fixed the replay system for Red Agila (mistyped variable)
Changed how the intermission screen works
Boss Rush Mode
BGM is attenuated when pausing
Added more menu items
Added a way to save or load Replays(3 slots)
Player is able return to main menu when paused.
http://gbatemp.net/index.php?showtopic=288012&st=30&start=30