Spider Solitaire is a card game for the NDS. The main updates to v3.0.0 are completely new graphics, as well as a complete engine re-write.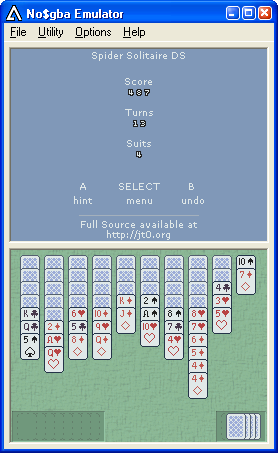 Changes:
– Complete re-write of the display engine
– Added sounds
– Added Ghosted cards for those which are selected
– Added a 'Congratulations' section showing score and turns
– Changed movement to be free rather than snapping to piles
– Source is much, much cleaner now, and due to modularity, should allow for future versions of Solitaire and possibly other card games.