Your task will be to guide Murphy (the red smiley) through up to 111 Levels, evading falling stones ("Zonks"), crazy scissors and more dangers, gather a set number of infotrons each stage and finally find the Exit block.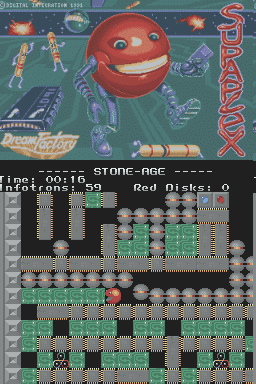 This preview release only contains FIVE levels.
Thanks to http://www.nintendomax.com for the news.