SvSIP is a software that you allow to use your Nintendo DS like phone. For this, it uses SIP protocol. This protocol is an open standard for creating, modifying, and terminating sessions with one or more participants. It is widely used as a signaling protocol for Voice over IP.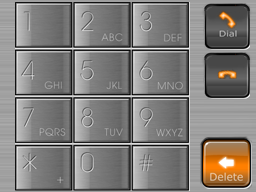 This software is under development, it currently allows:
– to call to number with figures,
– to receive calls,
– to question IVR by using DTMF tones.
Changes:
Update libnds, dswifi et pjsip libraries. Starting implementation of graphic mode for top screen. Add options ICE (Interactive Connectivity Establishment) and nameserver (DNS SRV resolution for SIP servers)
Thanks to http://www.dev-fr.org for the news. Seems those have slipped under our news radar in November.