VideoGamesHero brings you homebrew action at it's best – offering lasting fun and challenging action with over 65 Songs, 5 Game modes, Motion Card and Guitar Grip support, there is something for everyone!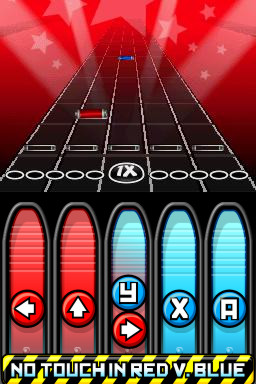 Video in action: https://www.youtube.com/watch?v=_ldsMnaB_pw
Sumuguchi ( http://www.sumiguchi.ca/ ) and SpriteAttack ( http://spriteattack.cator.de/ ) are a 100% guarantee for a high quality NDS release, grab it now!
Thanks to alekmaul ( http://www.portabledev.com/ ) for the news.