XtenDS allows you to make DS Games with an easy to use interface. All you have to do is combine your creativity, design and graphics skills and create a game with XtenDS 8. Prizes will be awarded to the two top entries.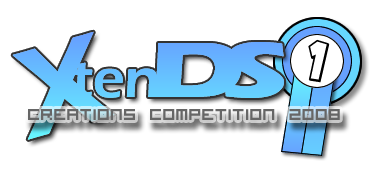 Prizes:
1st Prize) Playstation 1 with Ridge Racer Revolution Game
2nd Prize) 1 GB MicroSD Card
Thanks to http://www.nintendomax.com for the news.