Psilocybindev's puzzle game Xump has been ported over to the Nintendo DS by a bunch of french guys. It features all 32 levels of the orginal version plus 32 news ones, but comes with modified graphics.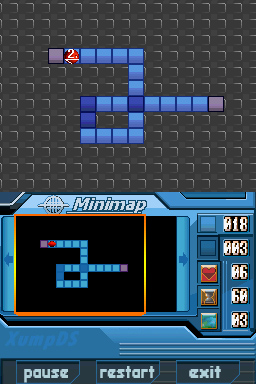 Original Version by: Kedo (Code), Kojote (Levels, Graphics), NE7 (Music)
NDS Version: Kukulcan (Code), Lobo (GFX), Additional Levels (Kukulcan, Lobo, Cid2Mizard)
Thanks to http://www.nintendomax.com for the news.
PS: Kukulcan please change the MUSIC CREDITS to NE7 😉