BibleQuiz is an open-source quiz game. Test your knowlegde about the bible.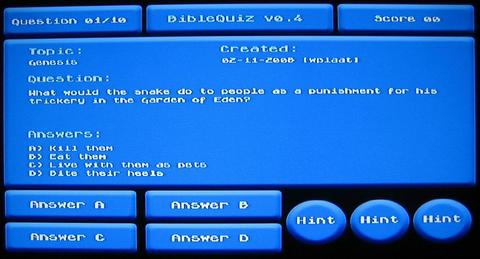 Changes:
– Added highscore screen
– Highscore is stored (in xml format) on the SD card
– Added credits screen
– Added help (minus button) screen
– Added 10 music tracks
– Use freetype library as font render engine for screen (sub) titles.
– Content update:
* Added 170 english questions (8 topics)
* Added 100 dutch questions (4 topics)
* Added spanisch translation.