BibleQuiz is an open-source quiz game. Test your knowledge about the bible.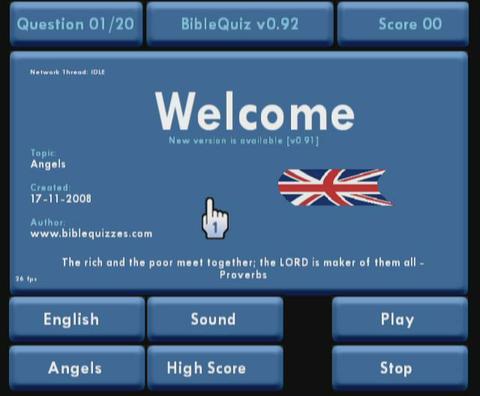 Changes:
– Maintenance release
– Added functionality to trace game events to trace file.
– Improve network thread
– Use libfat 1.0.6 as disk access engine
– Use libmxml 2.6 library as xml engine
– Use libogc 1.8.0 library as Wii interface engine
– Build game with devkitPPC r19 compiler.

– Content update:
Added 20 spanish question ( 1 topic)

If anybody has a good idea how to improve this game, please post a comment!
Thanks to www.wii-homebrew.com / www.nintendomax.com for the news.