CustomizeMii is a 100% legal custom Channel creator for the Wii.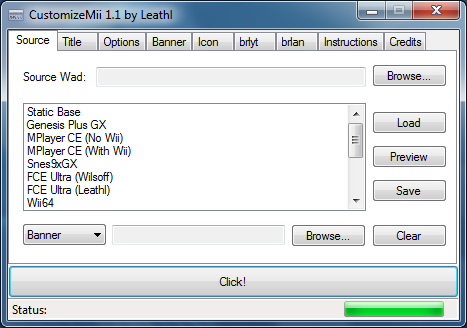 Changes:
Note: License upgraded to GNU GPL v3!
Sound is working now
Added brlan and brlyt tabs (for advanced users)
Added displaying of image width and height in preview window
Added "Make Transparent" checkbox for TPLs
Fixed IA8 previewing / extracting
Improved bricksafety (hopefully!)
Added Tooltips
Added update check at startup
Wrote basic instructions (see Instructions.txt or instructions tab)
Thanks to http://www.tehskeen.com/forums/showthread.php?p=74401 for the news.