Dungeons is an mini RPG for the Wii with some WiiMote supports. The aim is to find all red orbs and fight the last Boss. Fight monsters and power up your skills. The most important thing is to find out witch values are the best. Find keys and open doors in this labyrints of chaos and become a hero.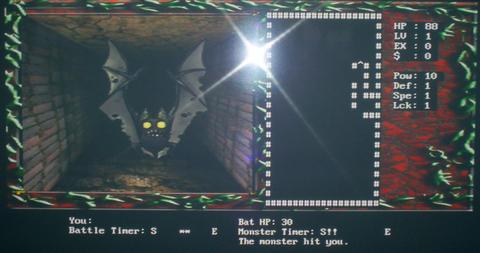 Release notes:
– first release (first game for wii and first game in pure C by iron hand 😉 )
– main engine completed (i hope)
– you can reach level 10 (you can play along but no new monster or maps appear)
– there are 15 orbs
Thanks to www.nintendomax.com for the news!