ThatOtherPerson is working on a new project names "Hero City". In Hero City you play as a superhero and fly around fighting monsters.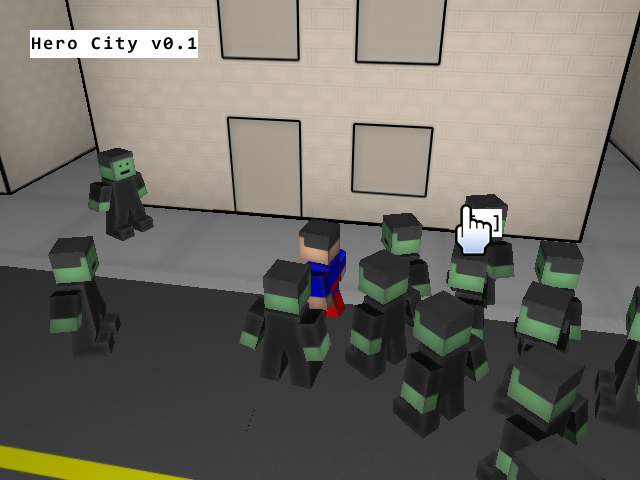 Changes:
Here is a very small update. More coming very soon.

I added a home menu. The cursor is a nice Wii style hand now. I edited the main characters texture to be a little bit less of a blatant Superman copy. Now there are multiple kinds of enemies. All of the enemies have walking animation. There is music now.

The background music used is La busqueda de IANNA background music by Epic Soul Factory.
Thanks to http://www.nintendomax.com/viewtopic.php?t=13424&f=54 for the news.