Marcos Lopez 2 is a real-life simulation game for 1 player only. It was made in the year 2010. It features realistic sound effects, voice recordings, pre-rendered graphics and an orchestral soundtrack. It is a direct sequel to the 2008 game Marcos Lopez.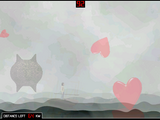 Marcos Lopez: Part II v0.01 www.nintendomax.com
Ported to Wii by beredezebe.