SpaceBubble by wplaat is a classic board puzzle game based on bubble breaker. Select multiple bubbles with the same color and destroy them, the more you hit in one the higher score you will get.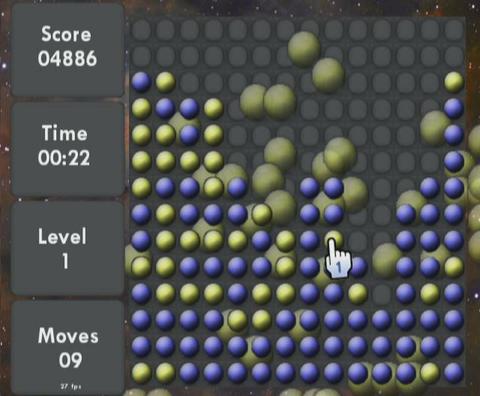 Changes:
– Added today top highscore screen.
– Added functionality to trace game events to trace file.
– High score is send to web service if score is better then 5000 points.
– Improve network thread
– Use libfat 1.0.6 as disk access engine
– Use libmxml 2.6 library as xml engine
– Use libogc 1.8.0 library as Wii interface engine
– Build game with devkitPPC r19 compiler.

If anybody has a good idea how to improve this game, please post a comment!
Thanks to www.wii-homebrew.com / www.nintendomax.com for the news.