Still Alive to is a puzzle game inspired by Portal: The Flash Version which is a 2D renewal of Portal, developed by Valve Corporation.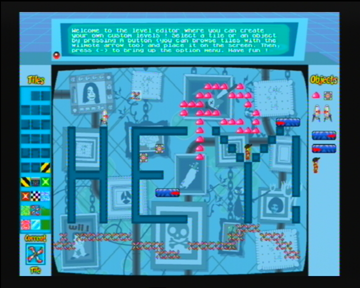 Portal consists primarily of a series of puzzles that must be solved by teleporting the character and other simple objects by using a Portal Gun. The unusual physics allowed by the portal gun are the emphasis of Portal.
Release notes:
Added:
– 2 player coop mode. Each player can shoot one portal and the 2nd player can join the game at any moment by pressing the home button
– You can download new maps directly onto the Wii (Thx Morukutsu)
– You can upload your created maps so that other people can play them.
– When watching a replay, pressing the (1) button allows you to take control of it
– Particles effect when exiting a portal

Corrected:
– Smoother infra red cursor. No more problems in the top left corner of the screen
– 60Hz users : The screen is no longer cut, you can see all of the game (Thx Morukutsu)
– Turrets : they stop aiming at you when they're dead (red line)
Thanks to http://www.tehskeen.com/forums/showthread.php?threadid=13528 for the news.