Brakken has some news about his Wii Coding Competition…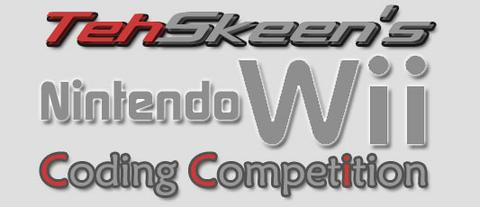 Quote:
It's getting closer to November 15th, the official deadline for turning in your original Nintendo Wii homebrew for TehSkeen's Nintendo Wii Coding Competition. We've got a lot of people who've voted they will be entering, but as always, we could use more!

This is where you, the average user can help out! As some of you may or may not know, a dirty rat narked out our contest to Paypal and according to them any contest where a random pool of winners are selected falls under their Acceptable Use Policy regarding Gambling. So, we can't accept donations via Paypal, but we've managed to get another way to accept credit cards.

It may be a minor inconvenience to use our new payment method versus Paypal, but to get more fine homebrew coded for the Wii isn't it worth the little extra bit of trouble (if filling out a credit card form other then using Paypal is trouble to you)? So, if you're in the donating mood head over to the official contest site and throw down some cash so we can get these coders motivated!