Pong for Wii by thatotherdev.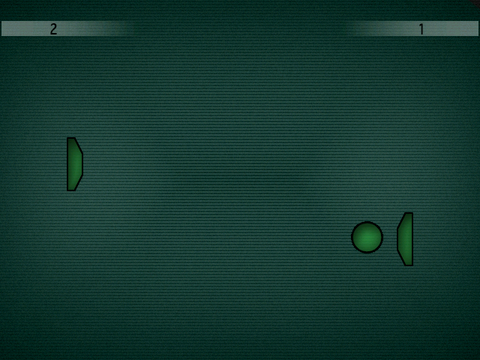 Quote:
Other people have already made (what presumably must be in at least some cases better) home brew pong games for Wii. This is just another one to add to the list. Its single player only and you use the wiimote D-pad to move your paddle up and down.

It uses the same home menu as 1bit Invaders but I realized that the clock wasn't updating (it was just sitting at whatever time it was when the game started up) so I corrected that. I also added the ability to shut off your Wii using the power button (the button on the console not the one in the menu which was already working) or holding down the wiimote power button and also the ability to restart your Wii with the restart button all of which I had forgotten to do with the stuff I put out recently.
http://thatotherdev.wordpress.com/2010/05/17/that-other-pong-wii/