TowerDefense is an classic 2D action game. Protect your base with all kind of defense systems and kill all the waves of enemies.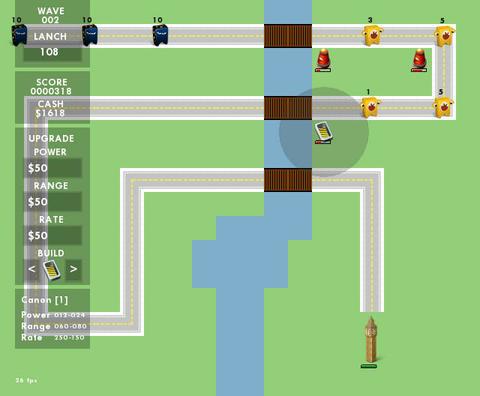 Changes:
– Increase enemy walk speed after each 25 waves.
– Show mini enemies moving on map select screen.
– Update credit screen with beta testers nicknames.
– Improve game information panel design.
– Show price and strengh information about new weapons.
– Show detail information about selected weapon.
– Only allow to build weapons on land (not bridges or road)
– Not allowed anymore to stack weapons on one location.
– Optimise screen layout for 60Hz (640×480 pixels) TV Mode.
– BugFix: The rumble is now working for all the four WiiMotes.
– Build game with devkitPPC r19 compiler.