TowerDefense is an classic 2D action game. Protect your base with all kind of defense systems and kill all the waves of enemies.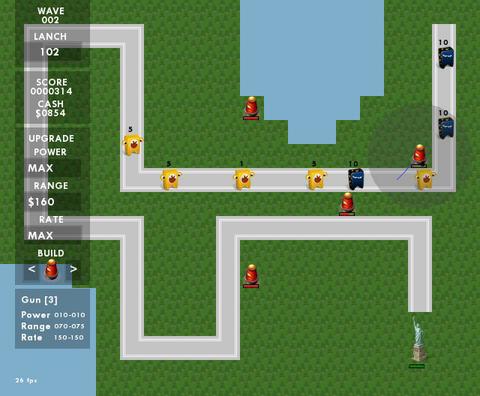 Changes:
– Added "Easy, Medium, Hard" level (map) select screen.
– Added six medium level and six hard level maps.
– Adapted six easy maps to be more easy.
– Added game version information in web service call.
– Adapted weapon specifications (Weapons are more powerfull).
– Adapted enemy specifications (enemies are less powerfull).
– Increase enemy walk speed after each 20 waves.
– BugFix: Highscore screens now show correct amount of entries!
– Build game with devkitPPC r19 compiler.