TowerDefense is an classic 2D action game. Protect your base with all kind of defense systems and kill all the waves of enemies. If ten enemies reach the base the game is over.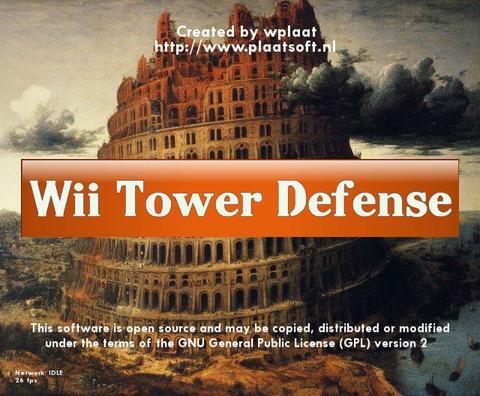 Changes:
16-01-2010 Version 0.92
GUI:
– Added 6 animated weapons. Thanks Applicant!
– Improve enemy animated sprite frame sequence.
– Improve help and level select screens.
– Lots of other small changes.
Core:
– Weapons now fire on strongest enemy in range.
– Increase bonus money when wave is cleared.
– Increase initial weapon power.
– Decrease weapon prices.
– Added weapon sell functionality with minus button.
– User initials are now default based on Wii nickname.
– Bugfix: Monsters can not be shooted before launch.
– Build game with devkitPPC r19 compiler.