CashMan's Productions updated their Quiz game for the Nintendo Wii.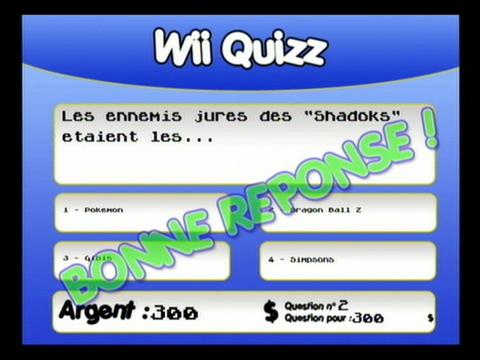 Changes:
– Adding a new game mode: Free Mode
– The neon DVD player Wii reproduces the effect of the display text "Good answer" at a right answer.
– Fixed bug flicker of the screen when viewing "Good answer" or "Wrong"
– Improved video mode GRRLIB (Thanks Wil!)
– Recode of GFX
– Using the latest version of the libogc to correct all the bugs displays and other bugs
– Various improvements and bug fixes
Thanks to www.nintendomax.com for the news.