Archive for November, 2008
MahJongg Wii is an extremly polished free MahJongg solitaire game for the Wii. Changes: – Added versus mode! – Re-factored the tile selection processing and completed all coding around tile selection for both versus and coop modes – Added option to restart the game when paused or no more moves left – Added option to start a new game without [&hellip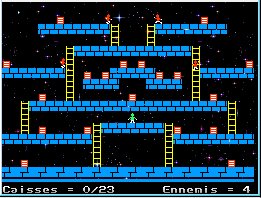 c_boy released an remake of BroderbundSoftware's "Lode Runner". The original from 1983 was running on an Apple II device
Slide2Unlock2 (S2U2) is a simple lock/unlock application which has the iPhone style slide unlocking. It can be used as a screensaver while you don't use your device. And it's has a CallerID function. S2U2 Customizer is just a initial test to know the responses. Currently changes only to Digital Clocks & Arrows plus an option to backup the current theme [&hellip
Bloody Mess Mobile is a top-down shooter game for mobile phones with J2ME MIDP 2.0 profile & bluetooth support. It is based on famous PC game Crimsonland & allows you to fight hordes of monsters on you mobile phone!
xart updated his Rubiks Cube game for Playstation Portable. The homepage does not mention any changes
Don't you hate it when you let someone play with your shiny new WM phone they usually go right to your SMS inbox? Now here is the answer, LockDown!
Check all your current settings about the enabled network adapters. This means, that when you establish some connection like ActiveSync/WiFi/3G/GPRS/CSD and run NetInfoBox (or by hitting Refresh button if the tool is already is up), you will be able to see everything about this connection like: – Status and type of selected adapter – MAC address – IP address – [&hellip
iContact is an all-inclusive finger-friendly contact manager for Windows Mobile PocketPC phones. It's easily skinnable, intuitive, and replaces the standard Windows Mobile contact chooser. Changes: made "left" and "right" buttons work better with iDialer made "dial" use iDialer, if it's installed made "Manage Contact" and "Edit Contact" return to details, and actions go back to list Fix weird bug with [&hellip
Manila 2D Application Launcher is exactly what it says, an application launcher to be used with Manila 2D. Basically, this replaces the folderview.exe in your Windows directory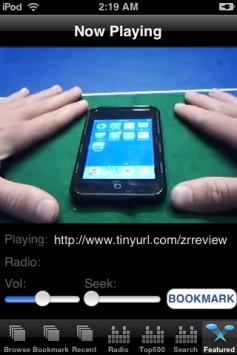 Zodttd has updated VLC4iPhone. Changes: In this release I have fixed many bugs, including the dreaded bug that caused many people not to see video in the last beta release. Some codecs (RTMP for instance) are still missing, and depending on the demand for them, I will add them and update to a later VLC version as well. The only [&hellip