Archive for November, 2008
Pocket Forecast which is formerly known as Pocket Weather has been udpated. This weather forecast application has the following features: 1. Multiple locations 2. Cached weather feeds 3. Skinnable themes 4. Uses Yahoo/Weather.com RSS feed – see http://www.yahoo.com/weather to look up location codes (also uses U.S. zip codes) 5. Open source (code posted on Basic4ppc.com forums) 6. Configurable interval for
Manila Control is a simple program that allows us to switch between 2D or 3D Manila and the "Today" of Windows. Allows you to set our screen "Today" with our favorite plugins and Manila also used simultaneously. Description: – The application allows the use of today's windows and 2D/3D Manila. – To exchange desk, is from Left softkey, but it
StrmnNrmn who disappeared for a while from the scene, and famous for his Nintendo64 emulator Daedalus, spoke up on his blog recently. Read on: No, I didn't choke on a mince pie 🙂 I'm sorry for the lack of updates, both to the blog and to Daedalus. I've been working on Daedalus for about 10 years now, and those that

Open2x is an umbrella project to bring open source, community friendly, solutions to the GP2X Linux handheld system. The project consists of a number of complementing sub-projects that work together to deliver things such as the Open2x toolchains, kernel and firmware. Release notes: All my enthusiasm has been sapped at the moment due to various changes in the scene, so
zodttd ported Doom to iPhone and iPod Touch. Quote: Doom on the iPhone and iPod Touch, while still a work in progress, is shaping up well. It supports the retail/commercial WAD (game data) files for Doom 1 and Doom 2, assuming you provide them. Constructive feedback is greatly welcome. More detailed instructions and videos of it in action coming soon!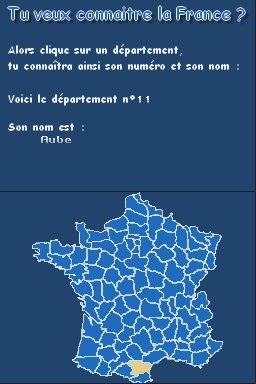 CyBeRCeD is working on GeoDS for Nintendo DS. This homebrew is an application to increase knowledge of the department of France. Changes: The detection pen is now much more accurate! Discussion: http://www.dev-fr.org/index.php/topic,3936.0.html
Task Facade, previously known as Dynamo 3, is a cool, animated task manager for your PocketPC 2003/05/06 device. Say goodbye to boring text lists of running programs and instead manage your programs by sliding in images of all your running applications onto your screen. For each program on your device an image is saved and when you click the hotkey
G-Alarm is an alarm clock with a special mechanism to wake you up. Before the alarm clock stops you need to guide a ball through a labyrinth. Changes: [FIXED] Small bug at the start of a fade in Discussion: http://forum.xda-developers.com/showthread.php?t
TamerSpClock is a speaking clock application for Windows Moblie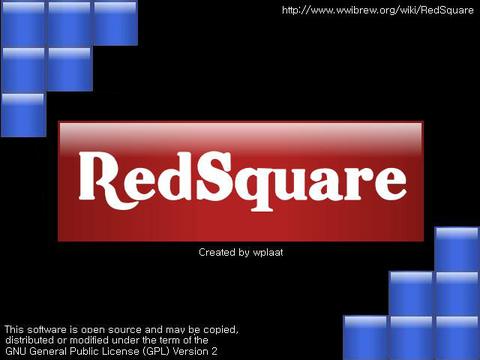 RedSquare is an open-source 2D action game. Click and hold the red square. Now, move it so that you neither touch the walls nor get hit by any of the blue blocks. If you make it to 31 seconds, you are doing brilliantly!