Archive for September, 2009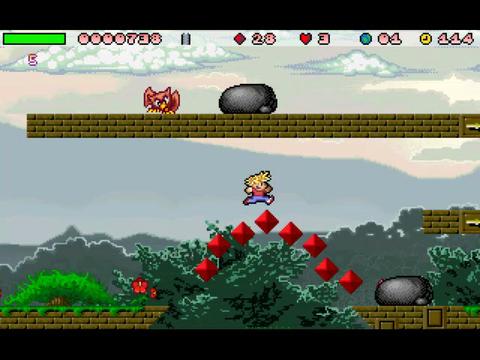 Giana's Return aims to be a worthy UNOFFICIAL sequel of the alltime classic "The Great Giana Sisters". Version v0.99.6 is a hotfix release and is a recommended update, as it's not possible to complete the game with the previously released v0.99.5 due to modified jumping physics. Features: * Power Ups and Extras * Oldschool style pixeled sprites and tiles * [&hellip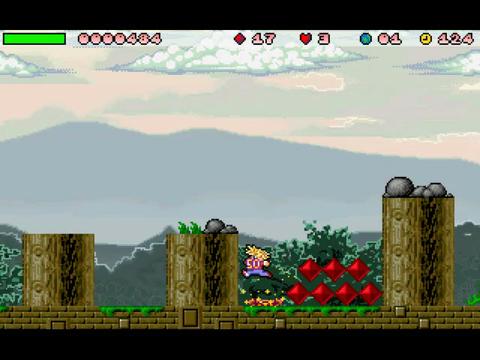 Giana's Return aims to be a worthy UNOFFICIAL sequel of the alltime classic "The Great Giana Sisters". Version v0.99.6 is a hotfix release and is a recommended update, as it's not possible to complete the game with the previously released v0.99.5 due to modified jumping physics. Features: * Power Ups and Extras * Oldschool style pixeled sprites and tiles * [&hellip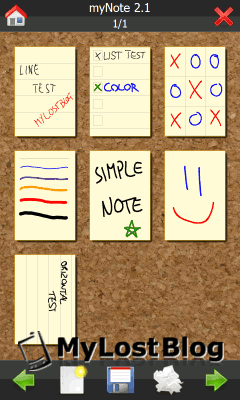 Simple Note Program for Windows Mobile. Compatible with all device and all resolution (QVGA, WVGA, VGA, WQVGA). .NET CF 2.0 Needed!
One day when Smallball woke up he discovered that Nasties had stolen all of his friends happyspirits! Without the HPs all of Smallballs friends was as braindead as zombies! Gather all of the HPs before the Nasties gets you too! But beware, you are in changeland where natural laws change constantly!
CGPS is a GPS Application Plugin for Titanium. After running the application, it will turn ON your phone's GPS and log your current coordinates in a csv file. If it is able to get a valid coordinate, it will turn your GPS OFF and then wait for 5 minutes before turning it ON again
A stand-alone, light-weight application that accesses the BBC iPlayer Mobile content. Specifically designed for QVGA, VGA or WVGA devices running Windows Mobile 6.0 or higher. Changes: * Supports the new BBC iPlayer content structure * ITV Player is now decoded via the myPlayer server (full episodes!) * Added MSN Video content (from the UK site) * Various other minor iPlayer [&hellip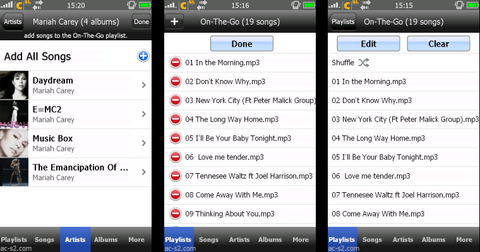 Slide2Play is a S2 series application. S2P is a stylus-free MP3/WMA player application. It simply lets you browse your music files & play. Changes: The shown changelog was equal to the one given in v0.72 (Beta)
CED2911 released a port of Genesis Plus, an emulator for the Sega Genesis/Megadrive, for Xbox 360 systems to use with the Xell JTAG Hack (right now just available for Xenon/v1 360s). Genesis Plus is a freeware, open-source, portable emulator for the Genesis and MegaDrive consoles. Changes: v240909: First public release Sound doesn't work as it should… It supports bin and [&hellip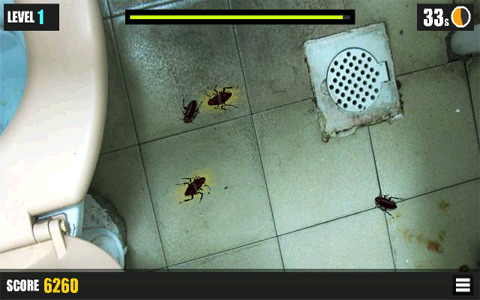 Squash the roaches trying to invade your home! Play through photo-realistic levels and post your score to achieve fame and glory for you and your country!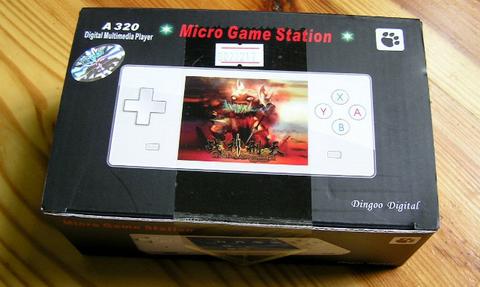 GBAtemp user p1ngpong wrote a Dingoo review. It might be one of many, but it's always good to have another view