Archive for September, 2009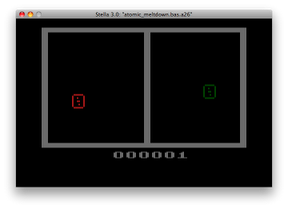 A nuclear reactor core stabilizer and containment field has failed unexpectedly and you, the technician, have to manually stabilize the atomic matter until containment field can be initialized. The containment walls will start enclosing around the atomic matter as the containment field is brought back online. However because the containment field is down, other random atomic matter is being project [&hellip
Video Player is a basic video player for XBOX 360. Currently it can only just play a file called video.avi at the root of the first USB stick. No sound and the screen output is very bad
Retrobilly tries to output some 16000hz wave files. Quote from PoorAussie: I spent a few hours tonight putting together a small (no pun intended) ROM which tries to output some 16000hz wave files. It works fairly well, except for some "noise" I am finding hard to get rid of, likely related to the non linear distribution of the SMS channels. [&hellip
Chris Covell felt like going back to NES coding for a little while to cook up a little replacement ROM for anyone who has the WideBoy peripheral. The WideBoy is also known as "Super Game Boy". This device was available for both, the Super NES and the classic NES (Famicom). More information about the WideBoy/Super Game Boy here: http://en.wikipedia.org/wiki/Super_Game_Boy Features: [&hellip
News from the Pandora front by EvilDragon! Quote: It already has more content than the old one – and we really do hope you like it! As we're nearing release, we thought we could revamp it a bit – it should make it easier for newcomers to find out what the Pandora is. We also added status page, which had [&hellip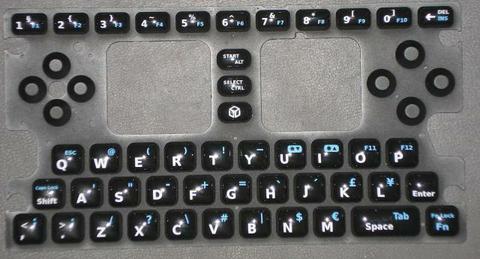 The final keymat prototype did arrive a few days ago!
TxtoPS is a text editor for Playstation Portable. New features include: Screenshots, image cropping and stretching, Personalized encryption using ASCII 128-255 Semi-Transparent PNG viewer Thanks to http://www.dcemu.co.uk/txtops-v-248360.html for the news
This "Cueplayer" is a complete rewrite of liberty's old Cueplayer using pure C. This can application can play play cue files along with FLAC. Ogg capability to be added soon. This program requires a later PSP hombrew kernel. Maybe > 3.71. It is tested with a PSP3000 running Firmware 5.03. Changes: 1. Show total track number 2. Show total track [&hellip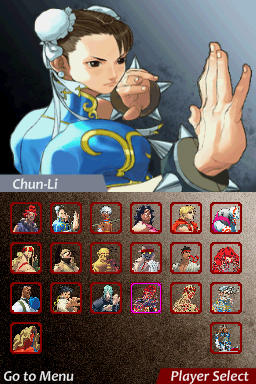 RDilus is working on a Street Fighter homebrew for the DS. Right now you can only flick through the menu and character select screens. Changes: + Added Training mode (you can enter the room and see the Characters touch them etc) + Added 20 Characters (this 20 characters gonna be playable not playable yet) + Added Characters Icons + Added [&hellip

The Indiana Pwns is a safe, public way to enable homebrew on a Wii without hardware modification. The Indiana Pwns is achieved by playing a hacked game save for LEGO Indiana Jones which executes a homebrew application from an external SD card (from http://wiibrew.org/wiki/Indiana_Pwns ). The Indiana Pwns was created by Team Twiizers. Thanks to http://www.tehskeen.com/forums/showthread.php?threadid=14150 for the news!