Archive for October, 2009
MissedCallReminder adds the missing "missed call" and "missed sms" reminder to WM 6. Changes: Should display in QVGA/VGA/WQCGA/WVGA bugfix: Option to not give reminder in set timespan is not stored bugfix: The device does not vibrate when the option "General Tone" is used on the Sound tab. When "Tone per reminder is used", the program does vibrate. bugfix: Error message [&hellip
JWMD Icon Changer is a Start Menu customization tool designed for Windows Mobile 6.5 Features: – Changing/Removing the Icon – Can create New Folder – Saving/Loading Themes – Sorting Start Menu Programs – Register shortcut files – Changing the Animated Bootup Screen (the 2nd bootup screen) – Chaging Microsoft Bootup Screen (the 3rd bootup screen)
Transform your PDA into Network Camera. Changes: 0.8.0b : Repacked with OpenNet
Coders might be interested in the recent Dingux toolchain… so here we go! Release notes: Compiled for MIPS32. Previous toolchain release was wrongly compiled again for MIPS I. The whole system (libraries and executables) have been compiled with -O3. Fixed MP3/OGG integer decoding in SDL_mixer

GP2x-GO is a port of GNU-Go 3.6 with updated graphical user interface. GNU-Go is an ASCII command line GO game running on MacOS X, Windows and many Unix systems. Sources are included, and this package is under the GNU public license, read COPYING.txt file for more information about it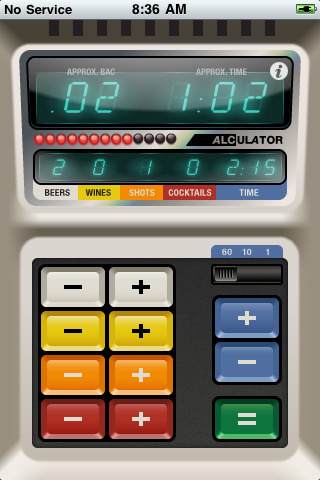 The first BAC calculator that talks! By far the easiest blood alcohol content calculator to use. Simply tap in the amount of drinks you've had how long you've been drinking. Alculator will tell you how drunk you are. Never Alculator to determine if you should operate an automobile, boat, motorcycle or any other method of transportation or machinery. Alculator is [&hellip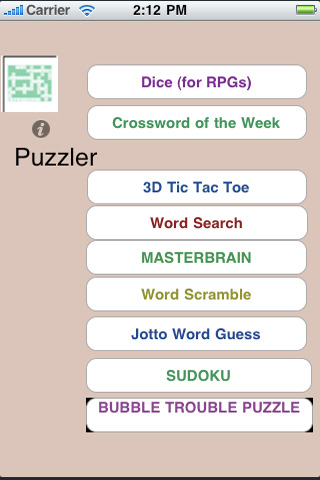 Love Sudoku? Puzzler is a portal to iPhone friendly puzzle games. Warning: may be addictive!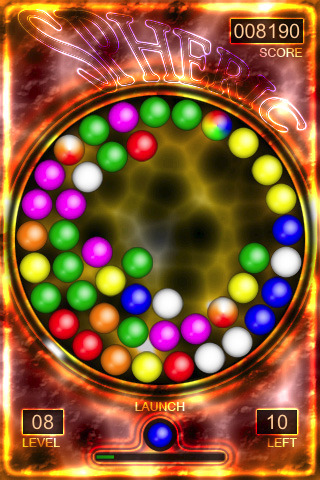 Spheric is played on a circular board. The goal in this game is to create matches on circles by lining up four or more spheres of the same color. In order to control the movement of spheres tilt your device to desired direction. When you tilt your device the spheres move to the balanced position. If you make four or [&hellip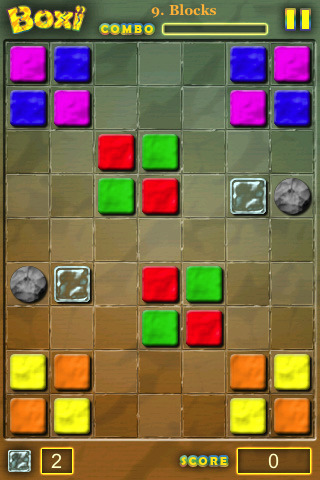 Tap on a box and slide it to any direction. The box will stop next to another box or to the wall. If three or more boxes of the same color become connected in any shape, they will be removed. If you remove two groups quickly you will get bonus points. The ice cubes and the rocks are stationary. If [&hellip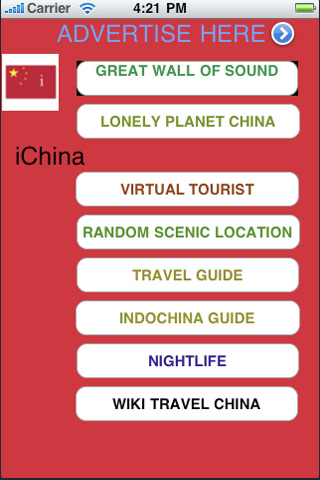 Traveller's portal to all things China. Includes tour guide, and out of the way adventures!