Archive for July, 2018

Michael Chiaramonte goes on with his NES Programming tutorials. NES Programming #44 – Adding attributes backWatch this video on YouTube. Quote: After getting the map code working, I rewrote the code to load the attributes into the memory buffer. This involved updating the asset tool to properly remap the metatiles to properly allow for attribute value lookup. In the end, [&hellip

Radial Warning by Jayenkai has been released, and is available for Windows, Linux, MacOSX and Nintendo 3DS. Blast away the many enemy and fight for survival as the endless chaos ensues

Taco for the Super Nintendo Entertainment System / Super Famicom has more progress to show. Two items were implemented: Magnet and teleportation
The Retro Hour is your weekly dose of retro gaming and technology news, views and interviews from the UK. Content: Chris Abbott brings C64 music to live audiences and beyond! We chat about his work on Back In Time, Ninja Musicology and Project Hubbard! Plus, the new Amiga 1500+ with Stephen Jones

Bored? Need something to read? Maybe even free? What about the latest REV'n'GE? Issue #88 is out!

Michael Chiaramonte goes on with his NES Programming tutorials. NES Programming #43 – Reworking the map loaderWatch this video on YouTube. Quote: Broken, fixed, and better. The map loading code was changed so that the asset tool can dump the entire map directly in to the file and then we seek into it and decrement our index vs our prior [&hellip

Brews & Homebrews takes a loot at homebrew NES/Famicom games, which are mostly available physically. Brews & Homebrews, Episode 2: BattlekidWatch this video on YouTube. Quote: Christmas. Star Wars. And new(ish) games for the Nintendo Entertainment System! Joe and Austin introduce unsuspecting JDUBS patrons to the grandaddy of new NES Hombrews, Battle Kid!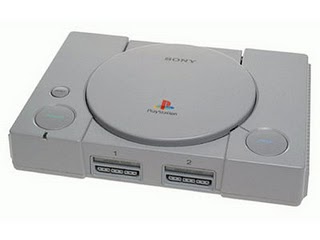 FPse for Android is the fastest and most compatible PSone/Playstation 1/PSX emulator for handheld devices. FPse is able to render PSone games in high resolution by using OpenGL which gives outstanding graphics! Changes: – Increase highly the smoothness of FPse, video Jitters no more exist! In the meantime FPse became much faster! – Added preliminary support for native PS link [&hellip

Trial And Terror by Stargazer Studios for Android is an abstract minimalist hardcore 2D action puzzle game, which is adfree! Changes: * Level picker screen repolished, fixed the bug where level buttons weren't working

Bleentoro is a puzzle game for Android by Yiotro. This game is adfree and has no ingame purchases! Changes: – Added 'Tasks' mode in sandbox. – Added 'Passive touch mode' (can be disabled in options). – Redrawn some textures for colorblind players. – Bug fixes