Below are Andre's Articles: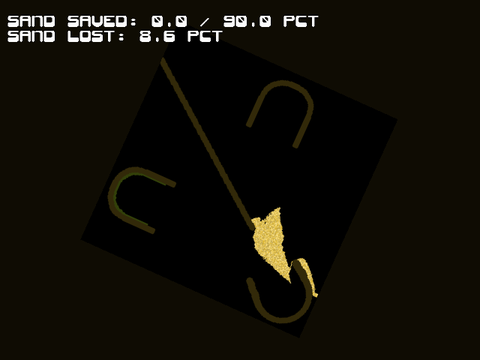 Sand Traps by Uffe Flarup is an original puzzle game for Nintendo Wii. The objective of the game is to tilt the board using your wiimote, in order to guide the sand towards the green exit. Changes: – New levels with new 'crumbling stone' feature – Improved movement for falling sand – Level BMP files now uses an indexed palette [&hellip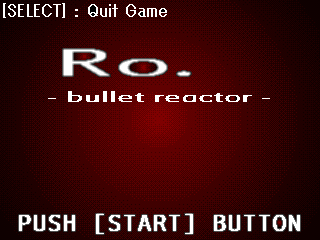 Hit Blocks by your yellow balls! Dodge red bullets!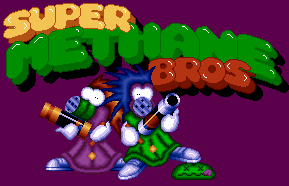 Ezial and Yoannd26 ported the game Super Methane Bros to Dingux. Quote: This is a port of the game Super Methane Bros for Dingux. Big thank's at the developper who made the Gp2x Version. The game is in version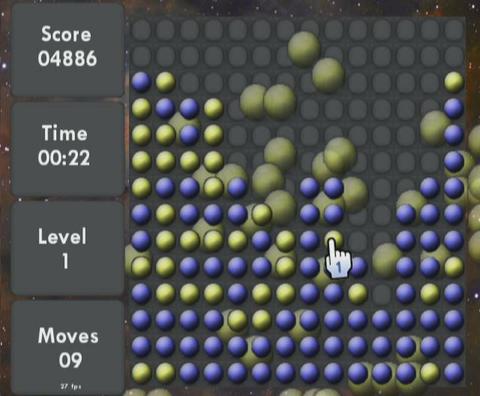 SpaceBubble by wplaat is a classic board puzzle game based on bubble breaker. Select multiple bubbles with the same color and destroy them, the more you hit in one the higher score you will get. Changes: – This version is compiled with the newest available Wii libraries. – Use the asndlib (part of libogc) now as standard sound engine. – [&hellip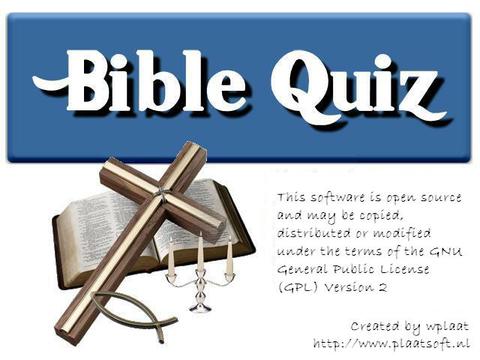 BibleQuiz is an open-source quiz game. Test your knowledge about the bible. Changes: – This version is compiled with the newest available Wii libraries. – Use the asndlib (part of libogc) now as standard sound engine. – Use libfat 1.0.4 as disk access engine. – Build game with libogc 1.7.1a and devkitPPC 1.5.0 (r17) compiler
Visual Boy Advance GX is a Game Boy Advance / Game Boy emulator for Wii and GameCube based on VBA-M. Changes: * Text rendering corrections * SMB improvements * Built with latest libraries * Video mode switching now works properly * Other minor bugfixes and cleanup More than 500 legal ROM's for try out can be obtained from here: //files/gameboyadvance
Visual Boy Advance GX is a Game Boy Advance / Game Boy emulator for Wii and GameCube based on VBA-M. Changes: * Text rendering corrections * SMB improvements * Built with latest libraries * Video mode switching now works properly * Other minor bugfixes and cleanup More than 500 legal ROM's for try out can be obtained from here: //files/gameboyadvance
FCE Ultra GX is a modified port of FCE Ultra v0.98.12. With it you can play NES games on your Wii/GameCube. The GUI is powered by libwiigui. Changes: * Text rendering corrections * SMB improvements * Updated to latest FCEUX SVN * Built with latest libraries * Video mode switching now works properly * Other minor bugfixes and cleanup Free [&hellip
FCE Ultra GX is a modified port of FCE Ultra v0.98.12. With it you can play NES games on your Wii/GameCube. The GUI is powered by libwiigui. Changes: * Text rendering corrections * SMB improvements * Updated to latest FCEUX SVN * Built with latest libraries * Video mode switching now works properly * Other minor bugfixes and cleanup Free [&hellip
SNES9x GX is a Super Nintendo emulator for Wii and GameCube based on the PC emulator SNES9x 1.51. SoftDev is responsible for the original SNES9x 1.51 GameCube port, whose work was continued by crunchy2. Wii support was added by michniewski, and SNES9x 1.51 was ported by Tantric. The project is currently being maintained by michniewski and Tantric. The GUI is [&hellip