Below are Shahzad's Articles: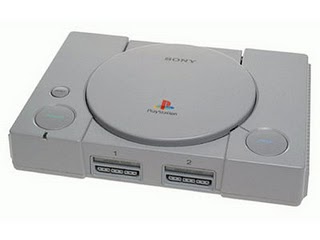 PSn00bSDK is an open-source PS1 SDK project that aims to be as close to the official SDK as possible. PSn00bSDK is a 100% free and open source SDK for developing homebrew games and applications for the original Sony PlayStation. The SDK consists mainly of libraries and some tools for converting and building resources to be used on the console. While [&hellip

Relic Hunter is a NESmaker game currently being in development. Relic Hunter – Up to World 2 gameplayWatch this video on YouTube. Current notes: Some progress of Relic Hunter so far. I'd like to flesh out some of the stages some more, and it still needs some polish, but it's a W.I.P. Objective is pretty simple: collect all the gems [&hellip

Matteusbeus presents an character update for Crypt of Dracula for the Sega Genesis / Sega Mega Drive. Crypt of Dracula | Sega Genesis | Sega Mega Drive | FrankensteinWatch this video on YouTube

Mikael Tillander, author of Tänzer, has another Genesis Project in the pipe. If you like vertical 2D shooters with plenty of bullets and big bosses, you will be pleased to learn about Mega Wing

Taco for the Super Nintendo Entertainment System / Super Famicom currently gets a level selector

Ghost Rally by Frederic Souchu (freds72) is a race-against-yourself rally game. It features accurate rigid body physics and car handling. Goal is to beat yourself every lap!

MegaXor is a remake of Xor for the Sega Mega Drive / Sega Genesis by Ross Gouldthorpe (thegouldfish). It currently features the first four levels. Changes: * 4th level and bombs added

The Curse of Illmoore Bay by Second Dimension has another new public ingame screenshot, which we wont hold back 🙂

Intrepid Izzy by Senile Team combines platforming, beat 'em up and adventure elements to create a unique experience with depth, character and above all, fun. Here comes the May 2019 development update: Quote: The East Pole This month a lot of progress was made on the snowiest of levels. A lot of playable areas were made, and we've been hard [&hellip

Jason of Gemintronic got a copy of NESmaker on his hands and already started created a game. There is very little known yet, but already a public screenshot, which we grabbed from Jason's Facebook page