Below are Shahzad's Articles:

Tomb Gator for NES by Christopher Addolorato got an update. Tomb Gator Gameplay V4 Watch this video on YouTube. Notes: V4 of Tomb Gator Progress. Includes: Working Coin SFX, Fixed music errors, updated player bounding box, larger spikes so you know if you made the jump over it or not and level adjustments. Right now I'm noticing the game over [&hellip

alekmaul remade the puzzle game Deflektor for the Sega Genesis / Sega Mega Drive. Read more about the game here on Wikipedia. The player has to rotate mirrors to deflect a beam in order to destroy all the cells of each level. There are also other devices the player has to be careful not to touch with the beam for [&hellip

Tomb Gator by Christopher Addolorato is yet another NES game in development using the fabulous NESmaker. Collect coins but don't forget to jump too 😉 Tomb Gator Gameplay V3 Watch this video on YouTube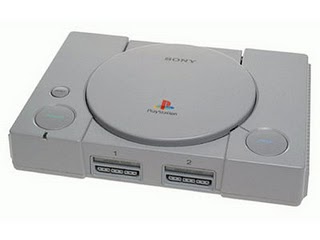 PSn00bSDK is an open-source PS1 SDK project that aims to be as close to the official SDK as possible. PSn00bSDK is a 100% free and open source SDK for developing homebrew games and applications for the original Sony PlayStation. The SDK consists mainly of libraries and some tools for converting and building resources to be used on the console. While [&hellip

Relic Hunter is a NESmaker game currently being in development. Relic Hunter – Up to World 2 gameplay Watch this video on YouTube. Current notes: Some progress of Relic Hunter so far. I'd like to flesh out some of the stages some more, and it still needs some polish, but it's a W.I.P. Objective is pretty simple: collect all the [&hellip

Matteusbeus presents an character update for Crypt of Dracula for the Sega Genesis / Sega Mega Drive. Watch this video on YouTube

Mikael Tillander, author of Tänzer, has another Genesis Project in the pipe. If you like vertical 2D shooters with plenty of bullets and big bosses, you will be pleased to learn about Mega Wing

Taco for the Super Nintendo Entertainment System / Super Famicom currently gets a level selector

Ghost Rally by Frederic Souchu (freds72) is a race-against-yourself rally game. It features accurate rigid body physics and car handling. Goal is to beat yourself every lap!

MegaXor is a remake of Xor for the Sega Mega Drive / Sega Genesis by Ross Gouldthorpe (thegouldfish). It currently features the first four levels. Changes: * 4th level and bombs added