Archive for: File Categories Games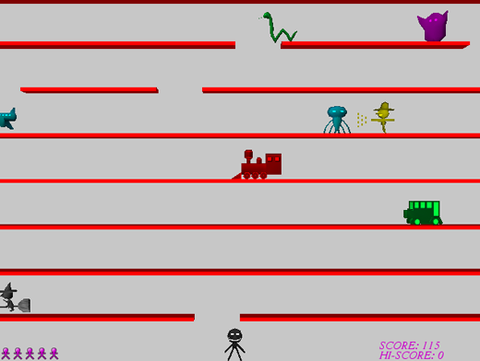 Jumping Jack for the Wii is based on an old videogame for the ZX Spectrum. The goal of the game is to reach the top level jumping throught the gaps that appear in every floor. There are 21 stages and in each one a new Hazard appears that will make things a little bit more complicated for you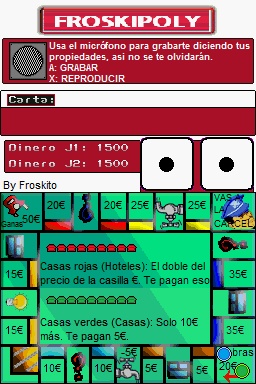 Froskipoly is a Monopoly style board game for Nintendo DS by Froskito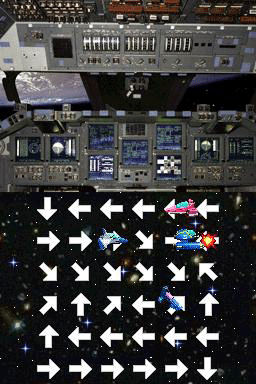 Sound Way is based on a Nintendo's Electroplankton minigame. You can interact with arrows to create a melody in differents music scales. The game don't have any goals and targets, only music, the universe and you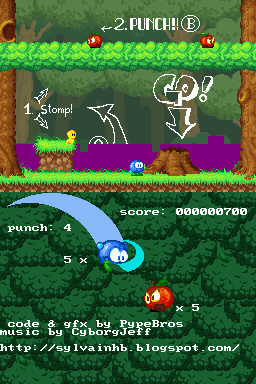 Bilou and Bouli crashed with their space ship on an odd planet. While Bouli repairs the protection shield, Bilou must face a horde of apple men!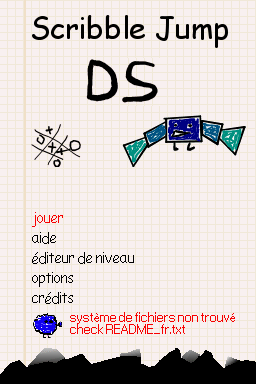 s_hansse released a first demo of his Nintendo DS game "Scribble Jump". Goal is to climb / jump as high as possible
Control a red ball to collect blue balls, but don't touch the white ones. The tricky part with the game is, that the red ball will be growing each stage and making your main task more difficult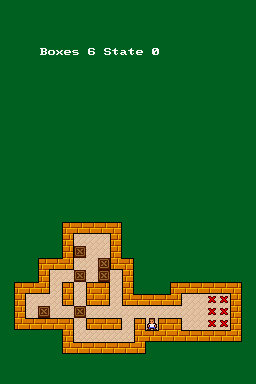 Sokoban Touch and GO is a Sokoban game for Nintendo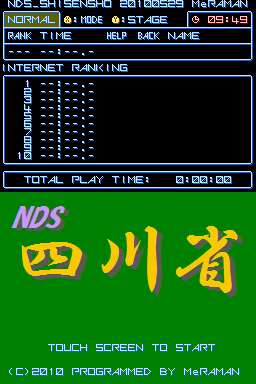 NDS Shisensho is a puzzle game that uses Mahjong tiles. The aim of the game is to clear the tiles by matching up pairs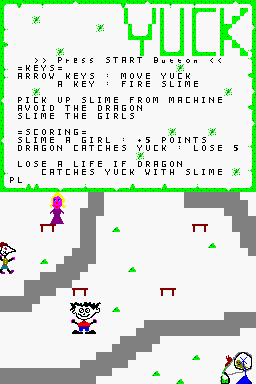 You are taking over the role of a bad school boy who collects slime and throws it at a girl. Avoid the teacher!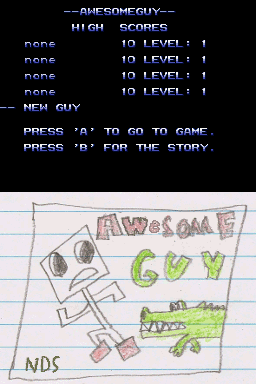 Awesomeguy is an extremly retro style Jump'n'Run/platform game for the Nintendo DS. The game also features a short storyline