Archive for: File Categories Games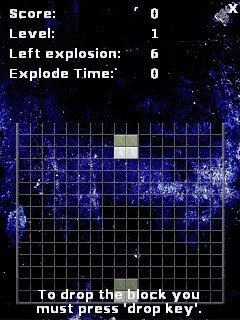 Samulos is a puzzle game, similar to Tetris and Lumines. The player has to make figures from squares in the same colour to make them explode. The explosion is delayed which gives an opportunity to add some more squares to the figure. The smallest figure that explodes has to include at least 2×2 squares (the same colour). To the next [&hellip
Ever get the feeling that nothing is going right? You're a sysadmin, and someone's trying to destroy your computers. The little people running around the screen are trying to infect your computers with Wingdows [TM], a virus cleverly designed to resemble a popular operating system. Additionally, some computers are connected with network cables. When one computer on a network becomes [&hellip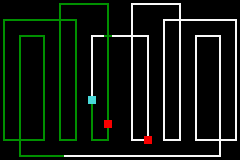 Complete each frame by using the D-Pad to travel over every line as quickly as you can while avoiding the chaser(s). Pressing A or B allows you to make a temporary gap but be careful not to trap yourself!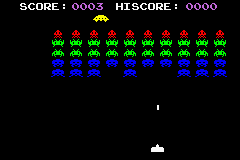 "Just Another Invaders Game&#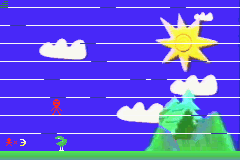 You must jump through the gaps and get to the top of the screen. Avoid the bad guys and falling through the gaps! 5 levels, can you beat them all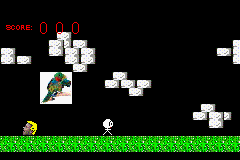 Simple game where a character has to jump enemies and get points by doing so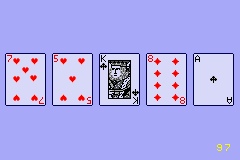 Please consult the attatched readme.txt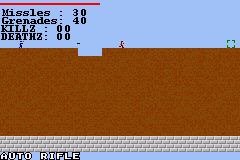 Jetpack is a fighting game for Gameboy Advance. You have a jetpack and can travel around the hughe battle area but mind your enemy!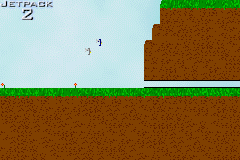 Jetpack 2 is the successor of Jetpack, a fighting game for Gameboy Advance. Hunt after your enemy, or he will hunt after you!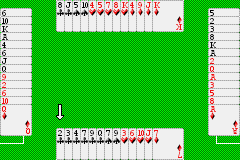 Jashin (Wicked Hearts) is a cardgame for Gameboy Advance