Hacked Hexen (HHexen) is an Open Source Hexen engine based on K.Robillard's Linux Hexen engine. Hexen is a first person shooter, commercially published by id Software 1996 and developed by Raven Software.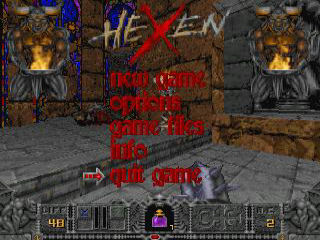 The download does not come with the data files, which are required to play the game!
Changes:
-> Aiming
-> Default controls
-> Config/save folder altered from ./ to ~/.hhexen/ (Now uses the home directory)
-> Screen Scaling (Activated on the "more…' section of the options)
-> Source code!
http://dl.openhandhelds.org/cgi-bin/dingoo.cgi?0,0,0,0,30,509