Archive for July, 2009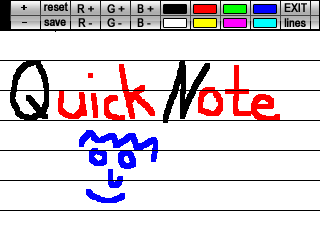 MS Paint like application for Wiz with touch screen support!
Your goal in Paper Plane 2 is to get to the other side of the rooms, without touching any of the objects. There are a lot of improvements in Paper Plane 2, compared to the the first part: – You can adjust Game Speed for different difficult-Levels – You can adjust SoundEffects-Volume, Music-Volume and Global Volume -50 different Levels and [&hellip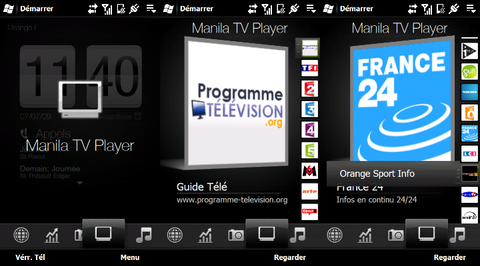 Manila TV Player is a tab to add in TF3D & TF3D2. This add-on is based on tab from Orange Tab TV, modified to work with all languagues and other streams
Fast and simple Sudoku game for Pocket PC's. Changes: – fixed some bugs – improved layout – scores sorting is working
HTC Menu Enhancement Loader is a little service application that loads HTC menu enhancement in all windows build, even in windows mobile emulator!
A stand-alone, light-weight application that accesses the BBC iPlayer Mobile content. Specifically designed for QVGA, VGA or WVGA devices running Windows Mobile 6.0 or higher. Changes: Added Hulu content (Family Guy, Simpsons, American Dad) Added Five On Demand service Full live TV feed index is now available myPlayer service offers a preconfigured VLC solution Player preference can now be set [&hellip
Infantile Paralysiser updated his excellent shell application MoonShell. An english description about the supported file formats can be found here: http://mdxonlinemirror.dyndns.org/Readme_ENG.html Thanks to http://www.nintendomax.com for the news
DekuTree64 has updated his art program Animanatee. Changes: NEW in v1.4 – Full undo system rewrite to fix bugs. – Zoom (1x, 2x, 4x, 8x). – Copy/paste. – Brush size up to 16 pixels, plus pressure sensitivity. – Calibration tweak, if the draw position feels a couple pixels off. – 1 and 2 pixel gap tolerance for fill, because tiny [&hellip
The Homebrew Browser allows you to download the latest homebrew applications and games all through your Wii. You don't need to take your SD card out. You don't even need a computer! You can also delete homebrew you no longer want. No more dead links, no more extracting files, no more finding out that the homebrew application doesn't include an [&hellip
Balance Board Pro is a full-featured toolset for use with the Wii Balance Board. Changes: Redesigned GUI, new graphics! Target practice mode is now more interactive! Get a Bull's-Eye to clear the targets! New BBPRO rotary scale added as part of the Weight mode!